Ted asked:
Quote:
Is there a webpage that shows the new hull bottom design, on the '07's, side by side with the previous design?
Hey Ted,
Thanks to Big T for posting the link to my earlier review on KFS where I posted the pics of both boats side by side. But you don't even have to go that far afield—here is the post on the Hobie Forum re this:
http://www.hobiecat.com/community/viewtopic.php?t=4969
And if you have neither the time nor inclination to check out the links, here is a key pic from the above posts showing the 2007 Outback on the left and the 2006 OB on the right. As you can see, there are clear differences between the two hull designs. Click on the links for the details.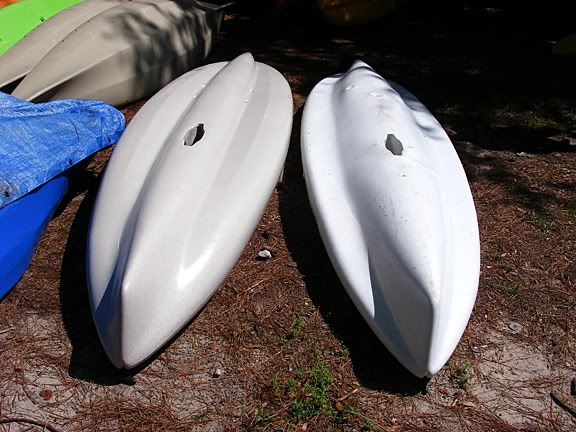 And BTW, Big T—a hearty welcome to the Hobie Forum!
Best,
Dick