Hi Ya Peddlefisher
Here's a photo of my friend and I sailing pretty close to upwind using my Windpaddle and the Hobie standard sail.
These Windpaddles are very easy sails to use and can be folded down to the size of a large pizza and stowed on deck plus no mast is required.
They work quite well and add some good drive to the boat when you want it.
Yes its very possible to sail fairly close but they work best on a broad reach and downwind.
There's a knack to folding and stowing the sail that takes some practice but once you get it down its fairly simple.
The control line is a single sheeet that is attached to the upper portion of the sail at about 11 o'clock and 1 o'clock.
You simply pull the sheet to one side or the other to trim the sail.
If you wanted to cut the line in half and add cam cleats to the hull you could use the sail hands free to troll downwind for example and eat a sammich. Oh Yeah its a lot of fun to just use this sail for the heck of it too .
I would recommend getting get both the Hobie Sail and the Windpaddle Sail if at all possible.
They can be used separately or in conjunction depending on wind conditions and your specfic sailing needs.
The windpaddle can be easily used in much higher speed winds than can the Hobie standard sail.
In fact the windpaddle works best in stronger winds over 10knots.
This model of Windpaddle we have now is called the Adventure model.
They just came out with an even larger one for tandem kayaks and canoes which is not an option available with the Hobie standard sail.
The Hobie tandem kayaks only have the same size sail available as used with the lighter Hobie single models.
The much heavier payload Hobie tandem models with two people aboard and gear just dont really sail very well with only a standard sized Hobie sail.
So you have more options in a broader range of wind conditions with both sails than you do with just one.
When using both sails together under the right conditions you can really get er moving.
Take it easy
Kepnutz
Sailing close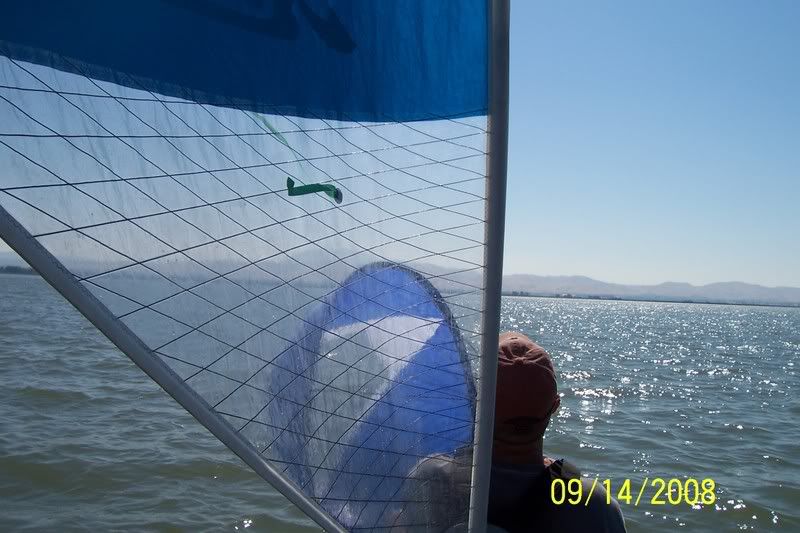 Running Downwind.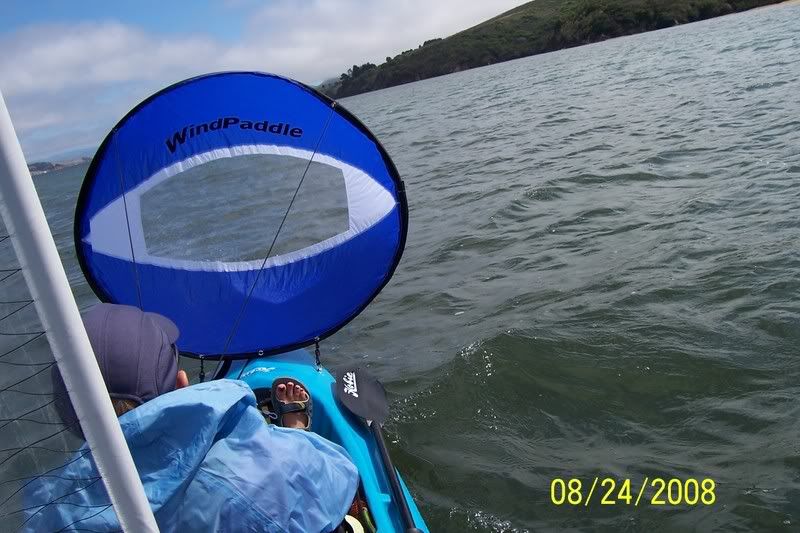 Heres my Windpaddle stowed on the bow of my Oasis
Heres another angle showing the two clips on the sail that attach it to your kayak.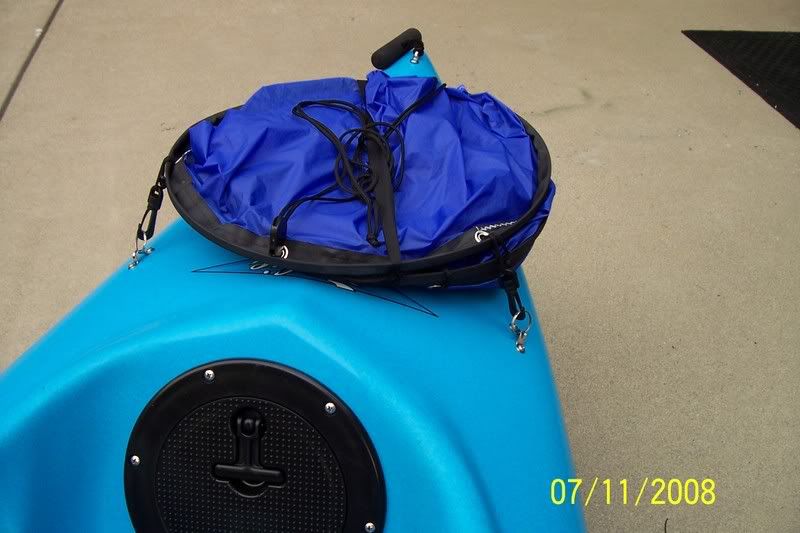 I used stainless screws and rubber backed sealing washers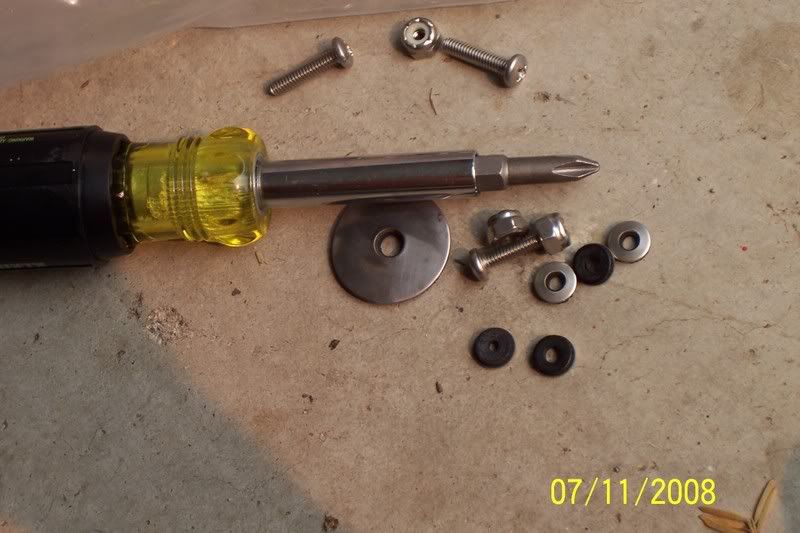 Then drilled and tapped the hull and mounted these fairlead loops to the bow so that the Windpaddle sail can be clipped to the hull.
My friend Jeff calls it the eyeball sail cuz it looks like a giant eye ball out in the front of the kayak .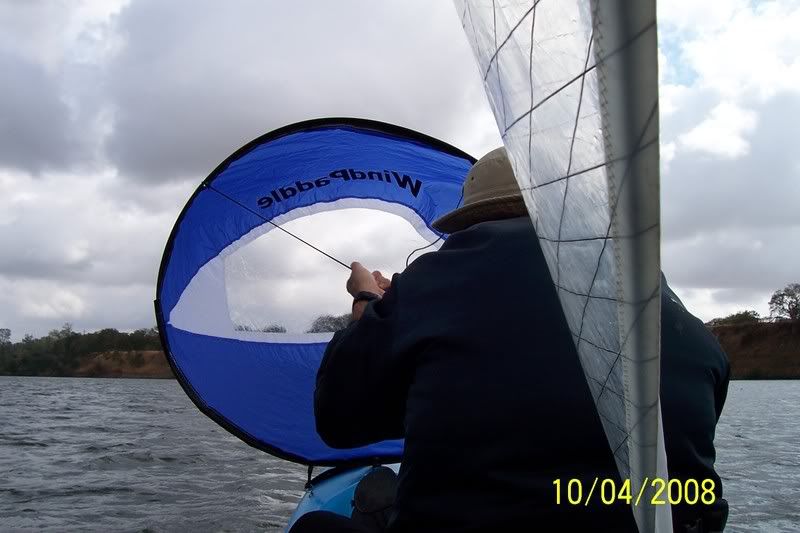 Flying the eyeball