Hi Pirate,
Apologies for this slow reply to your questions (I immediately left on a kayak-camping trip after I posted the reply above.)
Like Stringy, I have no mount for my Garmin 76. I keep it in an Aquapac bag, since no matter what the companies say, GPS's do not stand up to regular saltwater dousing for much more than 1.5 yrs. I attach a 4' lanyard to some point near one of the mesh pockets and keep it in the pocket or just lay it vertical against the mesh material of the pocket--it stays there just fine. Since I have half of a paddle shock-corded along the side of the boat (I don't have the newer paddle holder on the aka), I hang the top half of the Aquapac over the edge of the paddle blade (the Aquapac top is actually hanging out over the water.) On this past trip, I just happened to take a picture of my GPS--first time ever--took 2 pictures actually. The first shows the display, the second shows the controls. The GPS was laying on my leg and I could not really see exactly what picture I was taking, but here is how they turned out.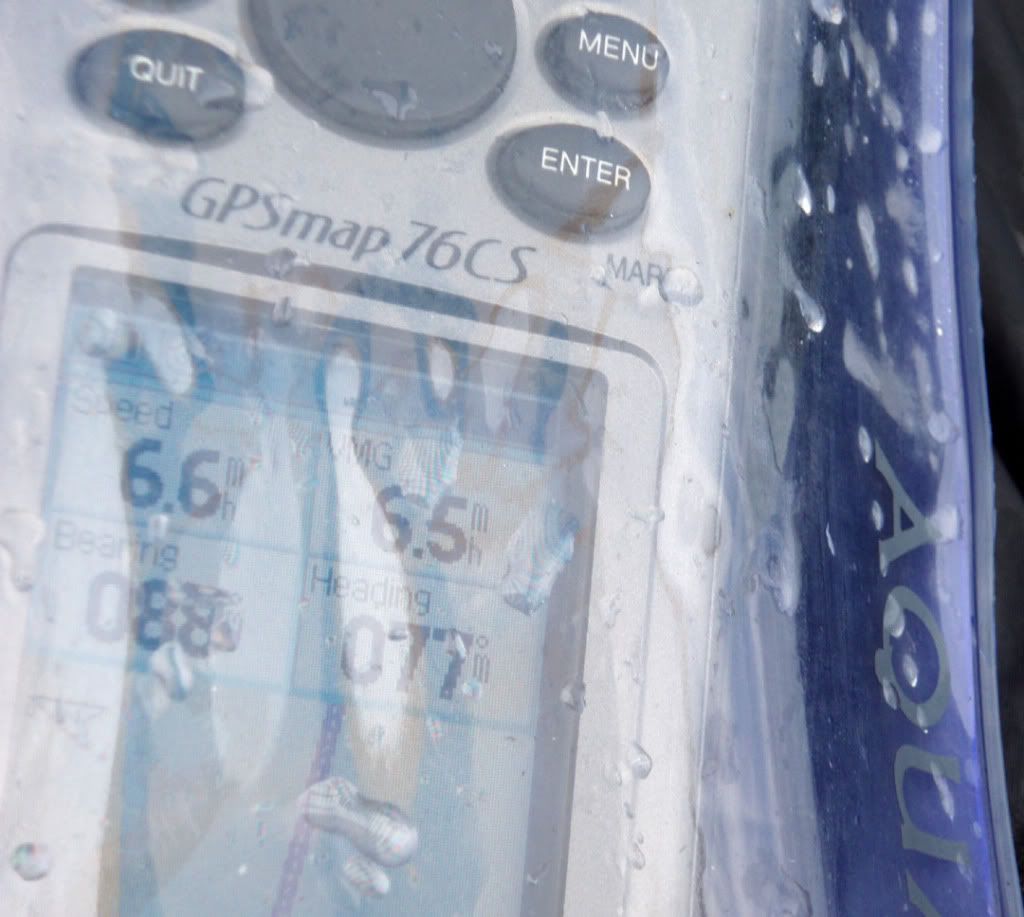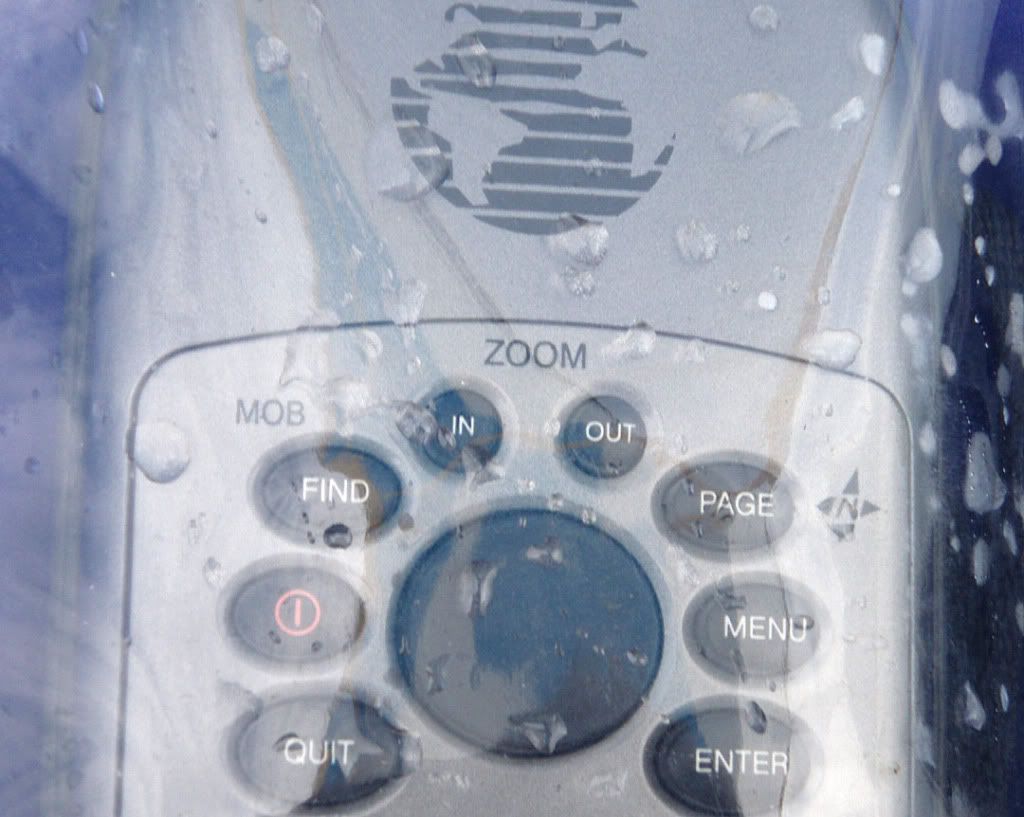 If you are serious about exploring in your area, you are going to want a GPS that gives you significant information. One of the features I like best is the "VMG"--that is the velocity made
toward
your destination even through you are on a tack and moving at an angle other than the straight-line route. On my map page, I have my speed and my VMG displayed, along with bearing and heading. In the picture and this leg of my trip, I was pretty much going in a straight-line to my distination, although I had to head in a slightly different direction to make up for the force of wind pushing me off course--that is part of the reason for the bearing and heading readings being different (I also was taking a picture and not paying attenting to my direction.)
In any case, a dedicated, hand-held GPS like a Garmin 76 will give you lots of useful information, in addition to allowing you to set up routes. I highly recommend it or one similar for a kayak sailor who wants to do more than race or day-sailing in the bay.
By the way, I cannot read the GPS when it is laying on or in the mesh pocket. To use it, I pick it up. During periods when I want to read it continously, I hold it in my free hand. I originally layed the GPS on the center hatch--very convenient--but the motion of your legs (pedaling), seemed to mess it up.
One final point. Get a GPS w/ a color display--gray scale just does not cut it under conditions which we use these devices.
Good luck.
Keith