Though we live in California, we have a cabin at Bear Lake (where Utah, Idaho and Wyoming come together). This has been a favorite sailing lake of mine. Over the years, I have sailed a Hobie 16, 18sx, Sunfish and Windsurfer on the lake and recently my Hobie Adventure (not an Island, though I wish I had one for this lake, it would be a blast). The attraction is the turquoise water, sandy beaches, wind and relatively small crowds on weekdays. Though weekends and holidays are very crowded on the beaches, the lake is still not too crowded.
The lake is approximately 20x7 miles and is rather open, so be careful, storms and big waves occasionally appear without a lot of warning. As a side note, this was the site of the Hobie 16 Nationals in the late '70's. There are numerous accommodations from large cabin rentals, campgrounds (with small cabins) and condo rentals. He is a link to the area Chamber of Commerce with links to accommodations. This is just the Utah half.
http://www.bearlakechamber.com/#
Here is a link to the state park.
http://www.utah.com/stateparks/bear_lake.htm
Some of the pictures were taken prior to having our Adventures, but are included to give you a better idea of what the lake has to offer. We tend to launch on the south west beach, which is more desolate, but a little less crowded.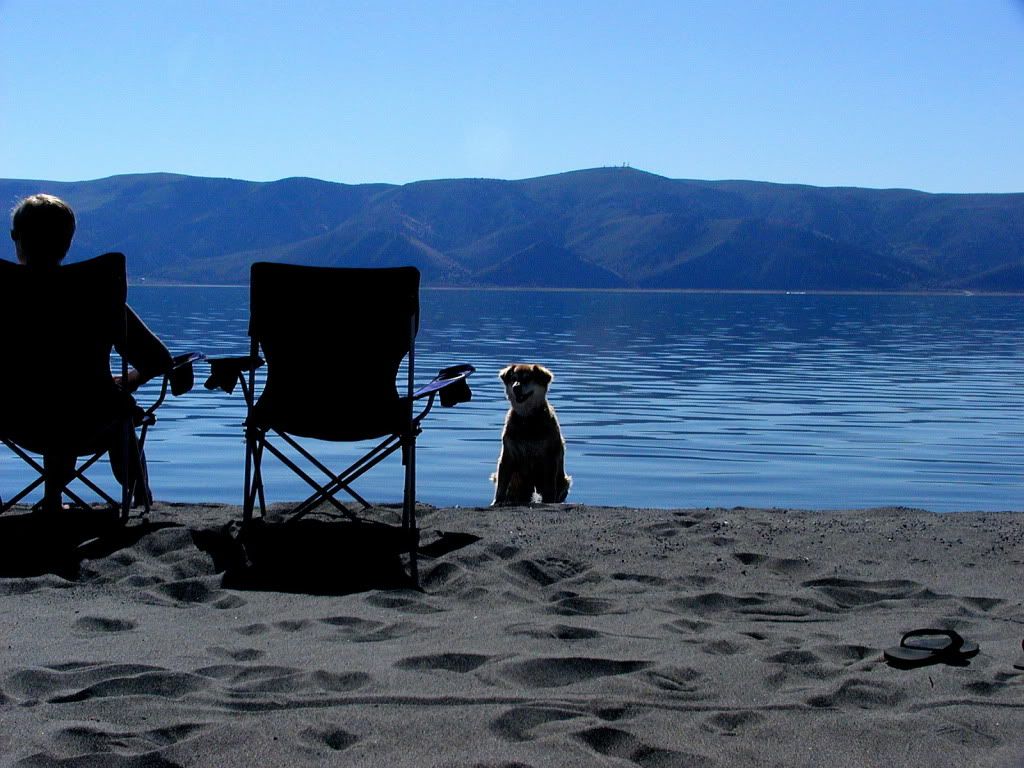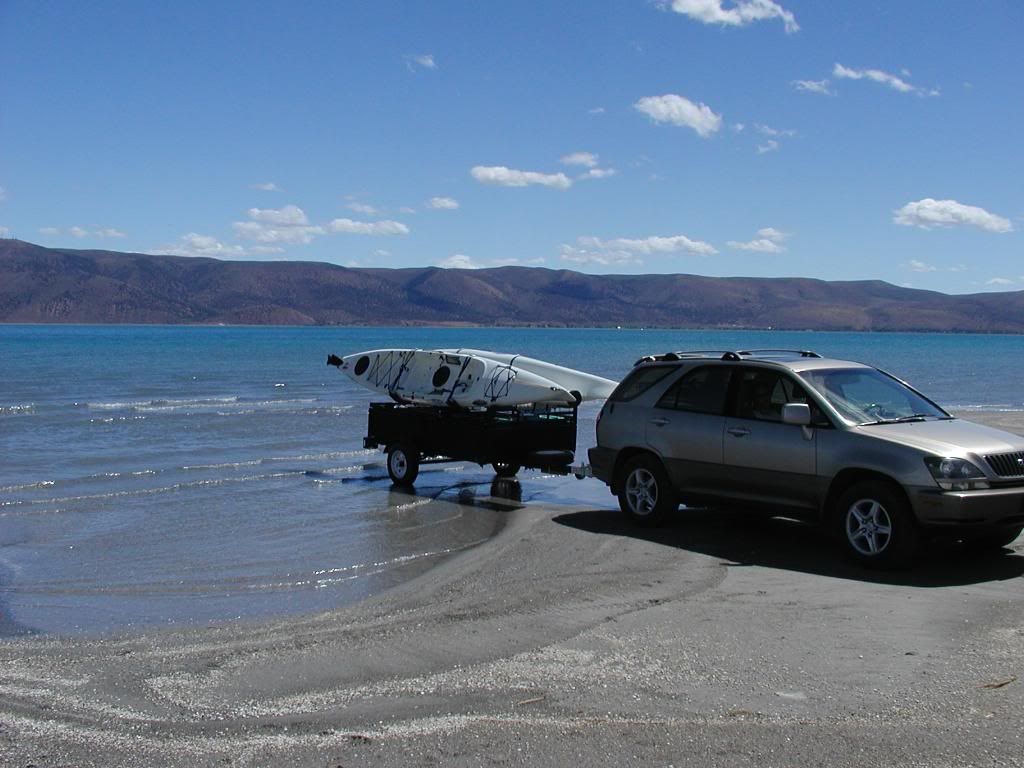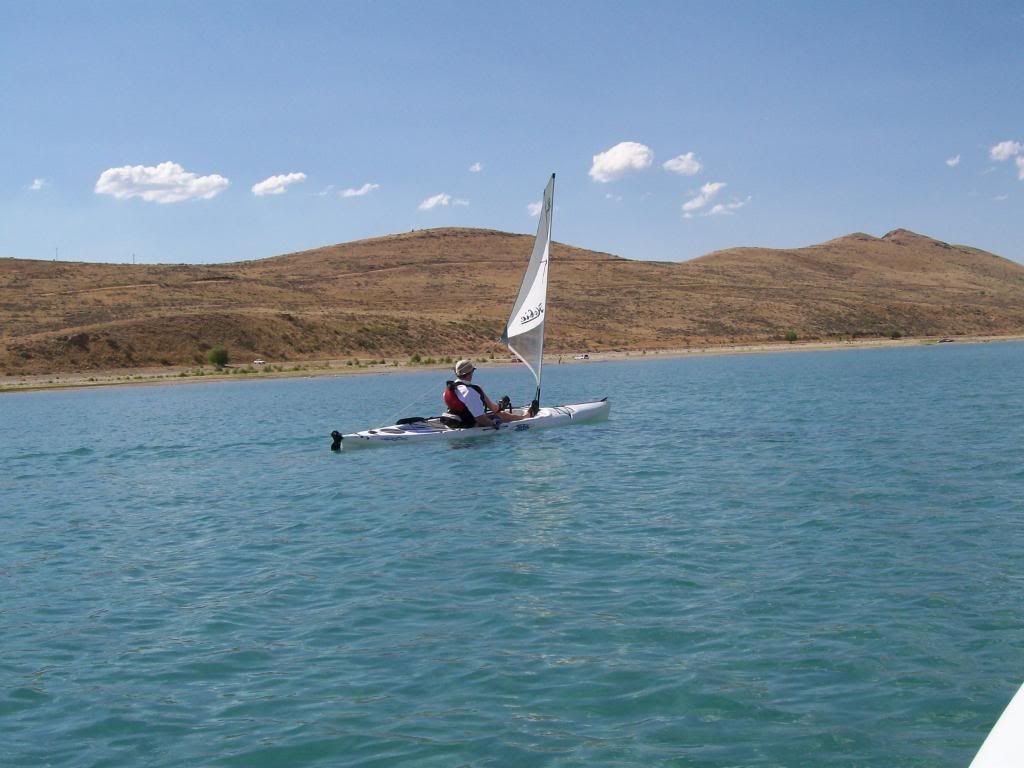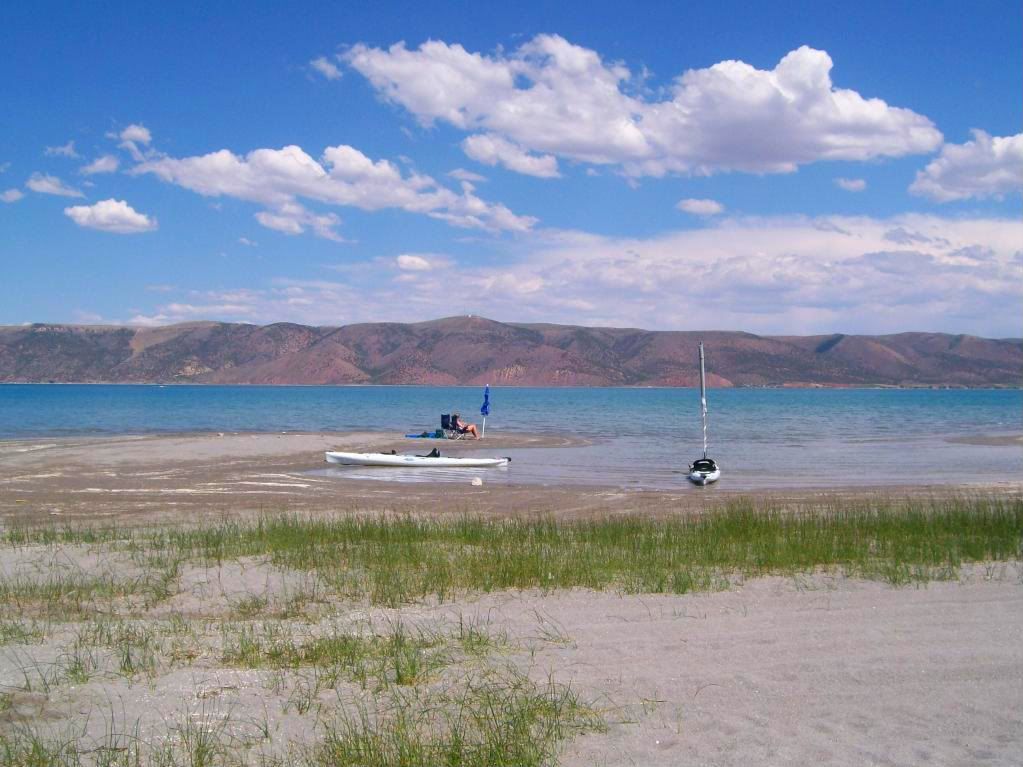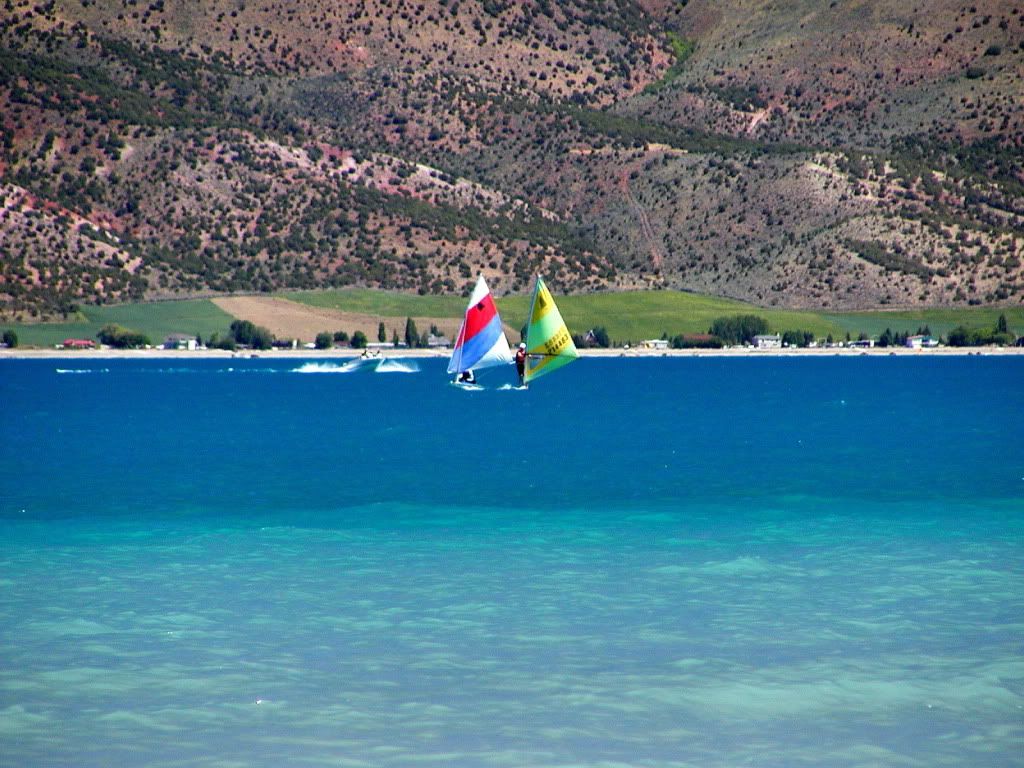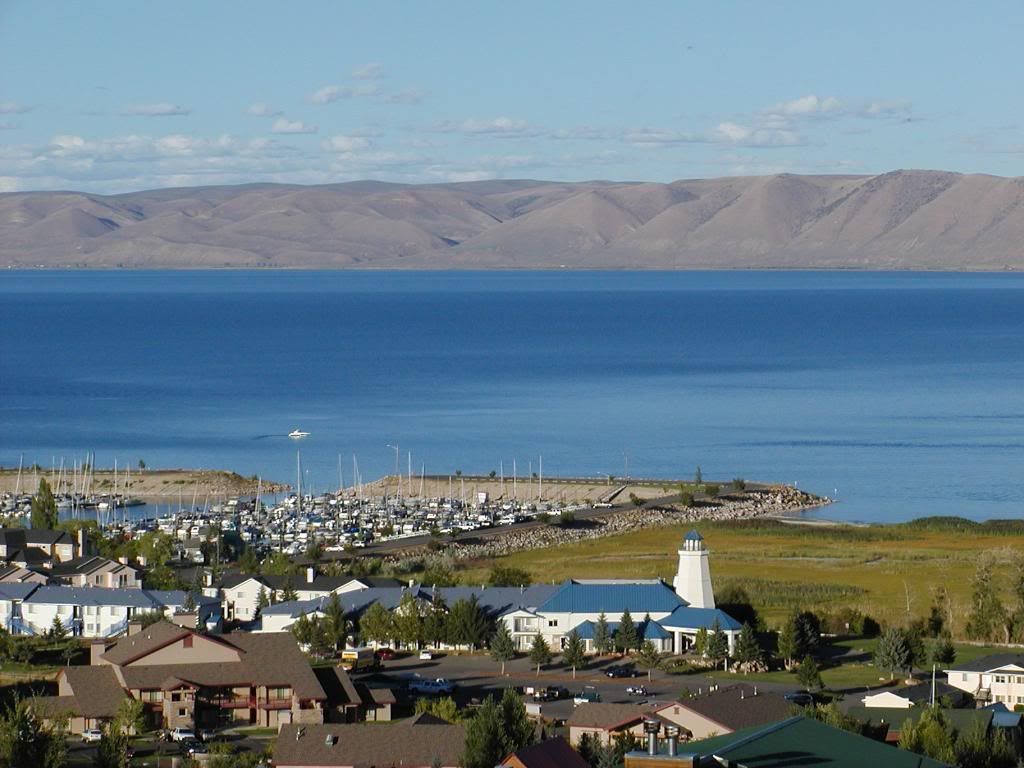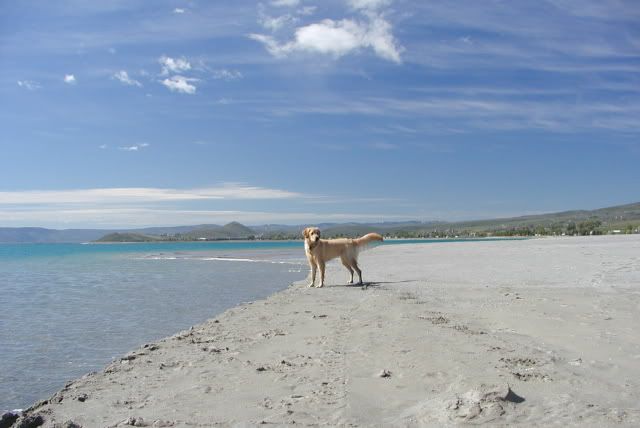 Here is a link to a google map
http://maps.google.com/maps?f=q&source= ... 887695&z=7