A few pictures from our Shoshone Lake trip. This trip is in Yellowstone National Park. As we drove to Lewis Lake on Aug 17, we passed this:
Nancy works to build Klepper at Lewis Lake Launch. Fog rises off the lake. It was below freezing when we arrived at Lewis Lake.
This picture was taken on our return from Shoshone Lake via Lewis Lake Channel. It is a Class 1-2 whitewater run. We were guiding our Klepper down the channel because we did not want to break it on the many rocks--it was our transportation out of the area. We only took a couple pictures during our
slog up the channel
, against the current, sometimes in thigh-deep water.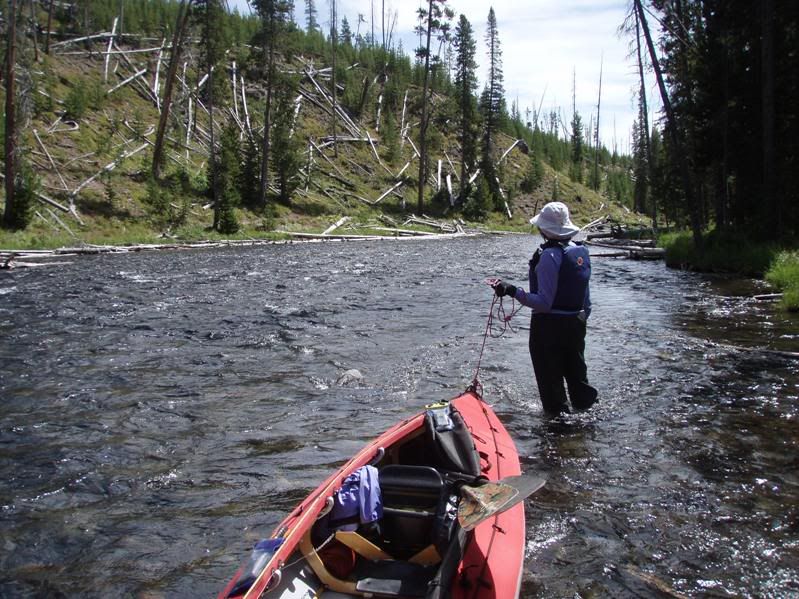 Shoshone Lake, late afternoon. The winds were about 18 mph on the open lake.
Campsites on Shoshone Lake are well marked.
Campsites were beautiful.
Bear bars to hang food are provided by the Park service at each campsite. Convenient!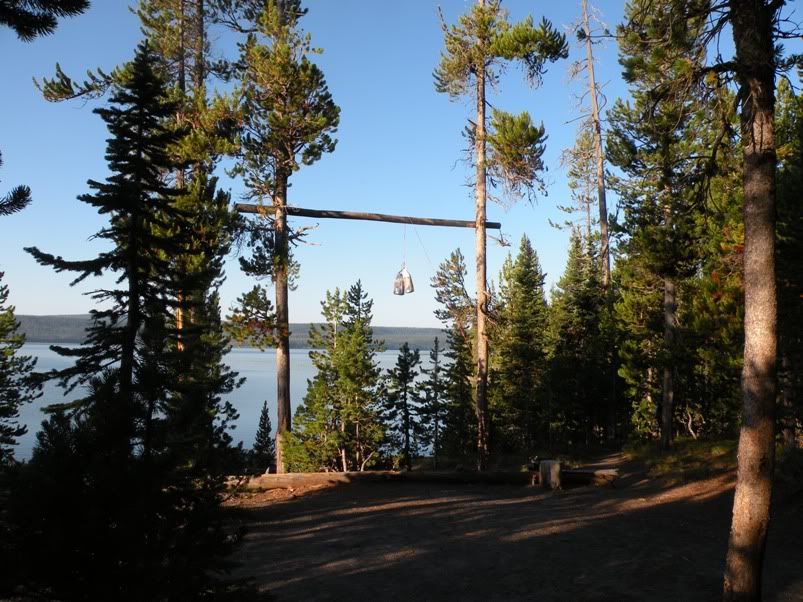 Nancy walks through part of the Shoshone Lake Geyser Basin.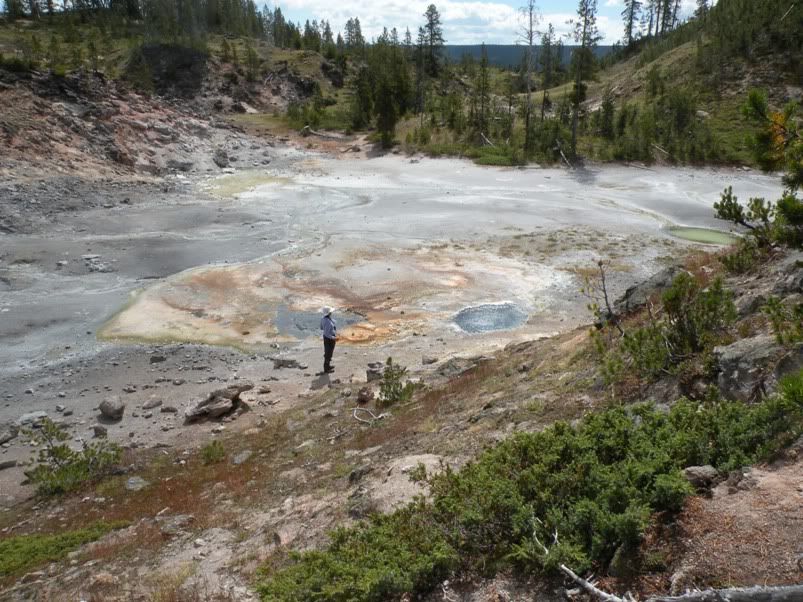 More Shoshone Lake Geyser Basin pictures.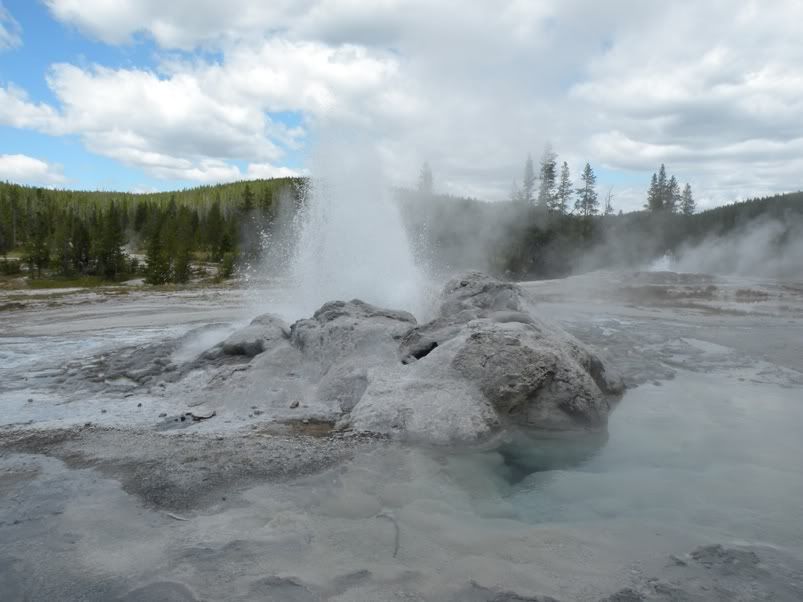 A beautiful stream runs through it all.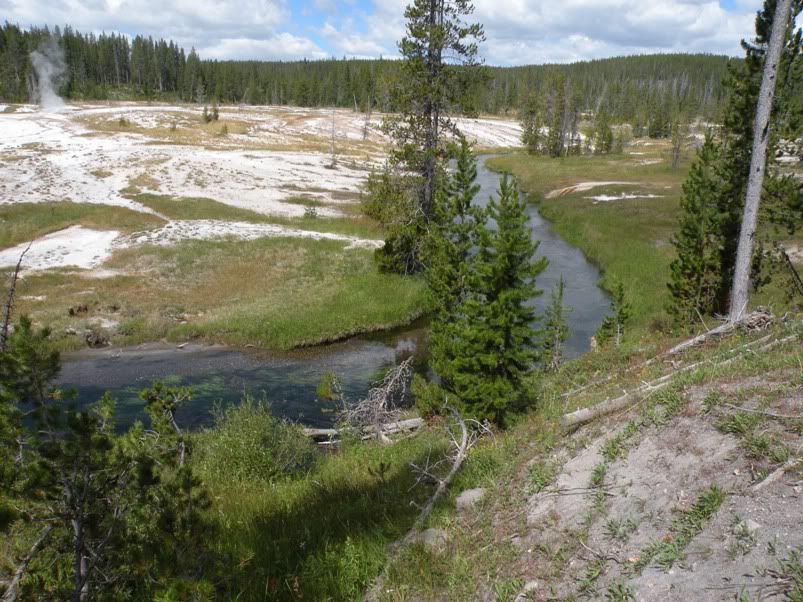 Keith