I haven't had my eVolve long (only 2-3 trips in the water) and I have already experience quality problems. I am not a long term Hobie owner, but over the past three years, I have observed that Hobie produces one of the highest quality and engineer products floating on the water. I was expecting the same thing with my eVolve.
Although the problems are minor at first glance, they are critical to the operation of the unit. My first problem was that the plastic finger handle on the flat aluminum prop alignment tool came off. I put it back on and in fact intended to drill a hole in it and put a rivet in to hold it on. However, in my packing for a trip to Padre Island National Seashore, I forgot to accomplish this. And, when I launched at Padre Island, I paddled out past the surf into 7 feet of water and place my eVolve unit into the mirage well mount. When I tried to remove the alignment tool the handle is all I came up with. The aluminum alignment blade must have fallen into the 7 foot waters. I can align unit manually to get it inserted into the mirage well mount but then to get it out you have to keep hitting the power to hope the prop aligns up correctly to be pulled out of the mirage well mount. This is a dangerous way to do it when you are in wind and waves pushing you toward the surf......you take the chance that you will be blown into the surf zone and ground your eVolve unit.
The second problem is that my magnetic key came apart. I keep the key attached to my life jacket and when I removed my life jacket from my vehicle, the dang thing came apart. I put it back together and thought surely it was made secure to hold. Not so, out 2 mile offshore on the water, the thing came apart three times. I had to pull the unit and load my mirage drive to get back to the beach.
My magnetic key attached to my life jacket.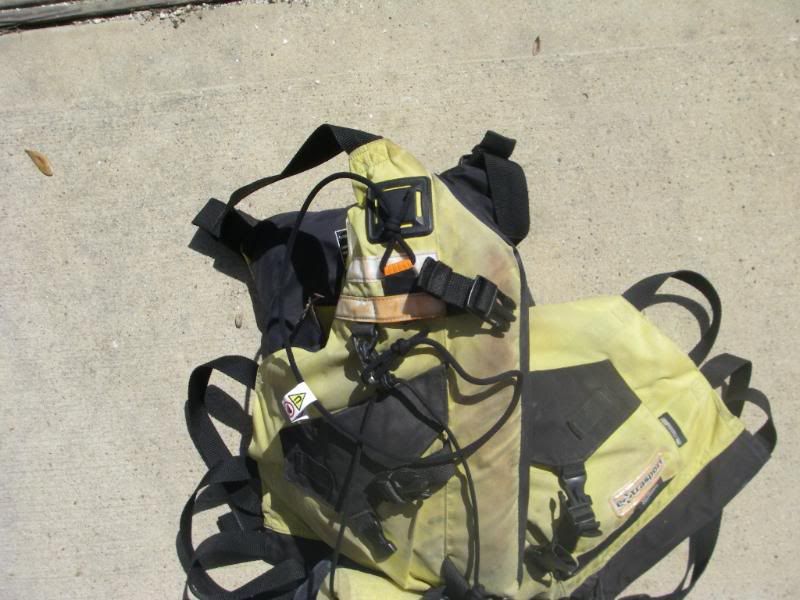 The key apart!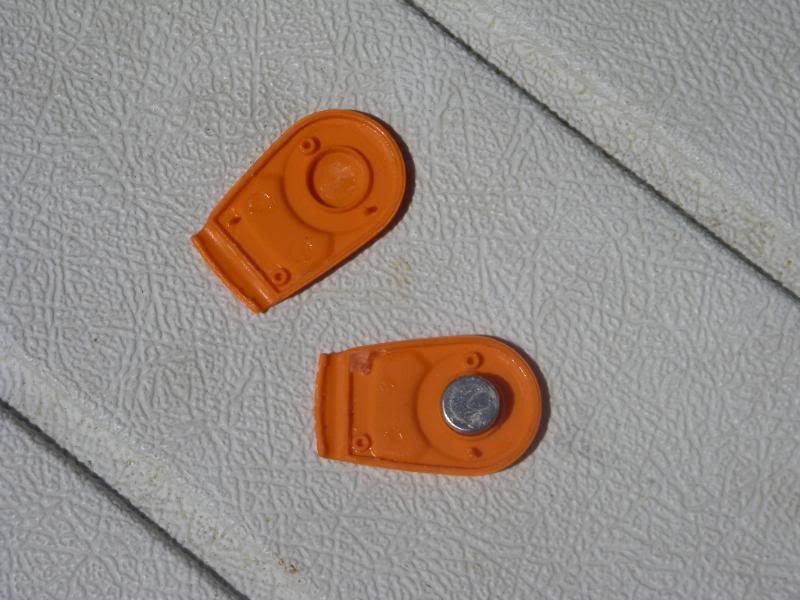 When I came in at noon I had to use electrical tape to keep the thing together.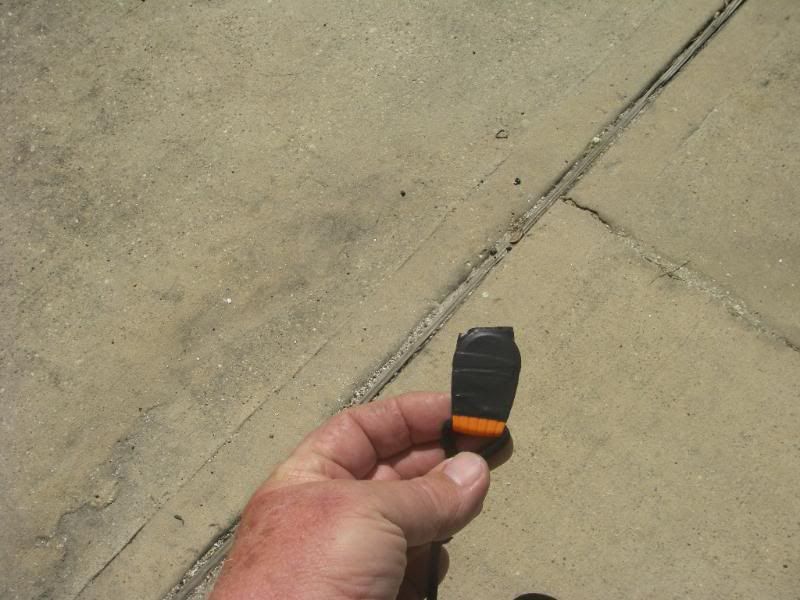 Today, I got some marine goop and applied it to the inside and am hoping when it dries, I have no more problems.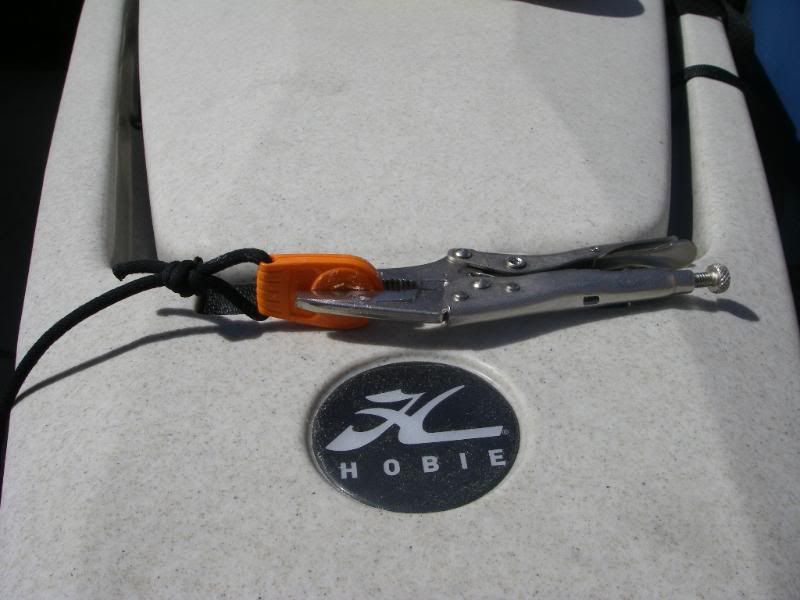 I called my dealer and he said he felt this was a warranty issue and he would contact Hobie for a replacement alignment tool. In the mean time I had planned a couple of fishing trips this week and will be unable to use my eVolve.
Frankly, I was expecting better quality due to the amount of money spent and the reputation Hobie has for quality.
I am disappointed.