I have been dying to get a look at a TI and i have been looking at a lot of pics of the TI lately. as i was looking at some photos of an AI next to a TI i noticed that the spacing between the akas on both boats looked very similar.
so Matt... Will a TI ama fit on a regular AI?
That would probably put a stop to the AI's habit of burying the bow in higher winds....
(The photos are from Kayaking Bob's website
https://sites.google.com/site/kayakingbob/hobie-ti
a very good resource!)
Thanks Matt!! (again
)
_________________
Sterling
2008 Papaya Adventure Island with Roller Furler Jib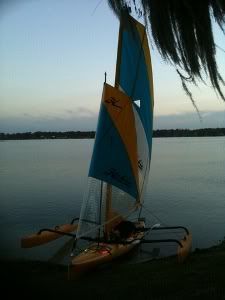 Post about my jib
viewtopic.php?f=69&t=20991