Since I paddle 99% in the open Gulf and in deeper waters, I have found it important to secure all gear. This should include my eVolve components and my Mirage drive.
For the eVolve motor, I used 400 lb mono and a covered leash.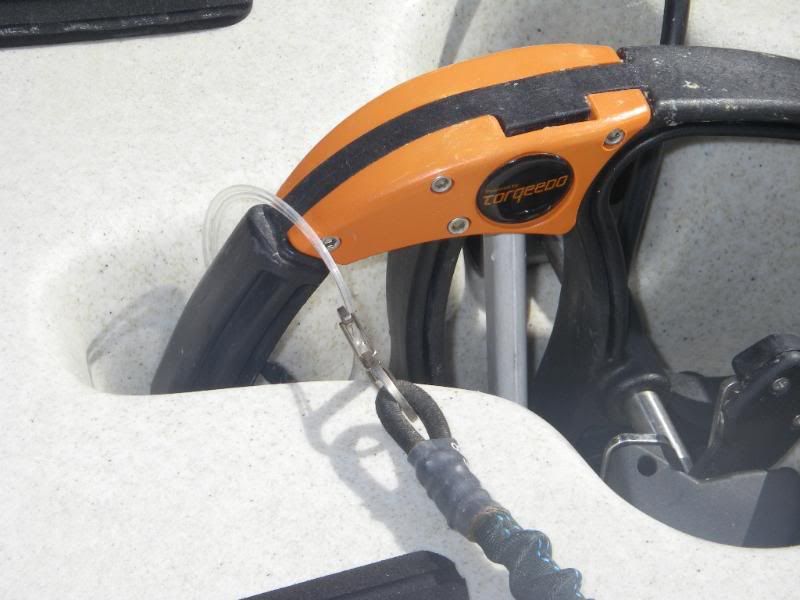 I attach the leash to a pad eye supplied.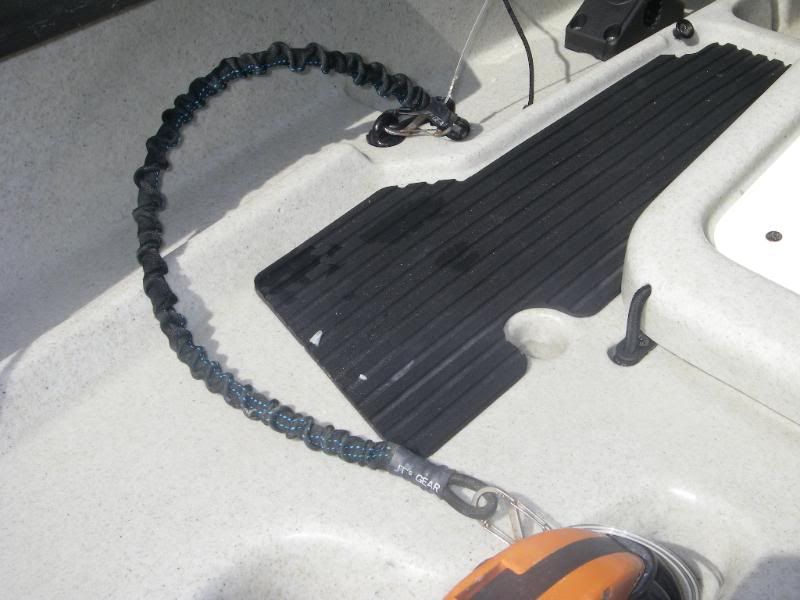 I then used 200 lb mono to secure my remote control for the evolve.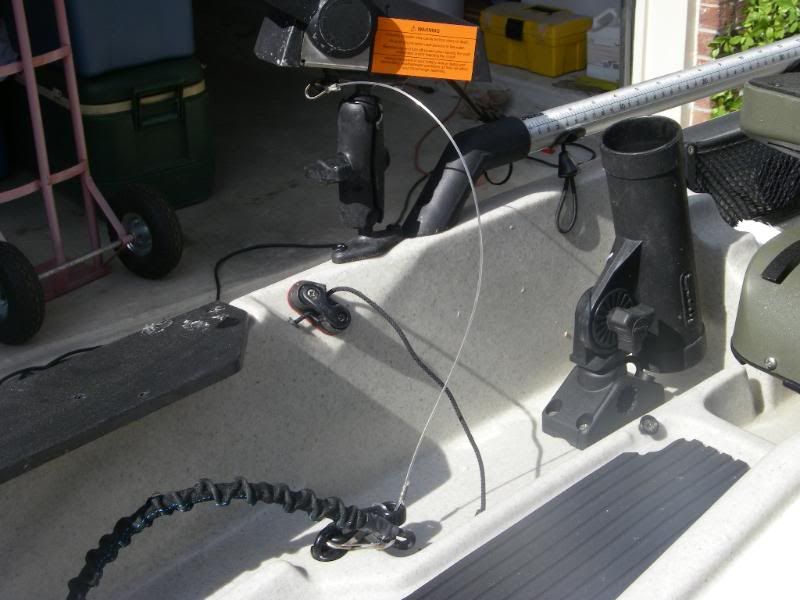 Since the Mirage drive is far more heavy than the eVolve motor, I have it attached with a carabine and the same covered leash.
I am hoping, should I encounter waves big enough to flip me that I do not lose important gear and components of my kayak..........from experience I have learn that you should be prepared because the options when you are out from land 2-4 miles is limited.