Here are some photos I took yesterday of the trailer and bike carrier.
The whole rig (with my Getaway in the background). The black tube stores the AI mast:
Trailer with AI on its side (I can put 4 of them side-by-side!):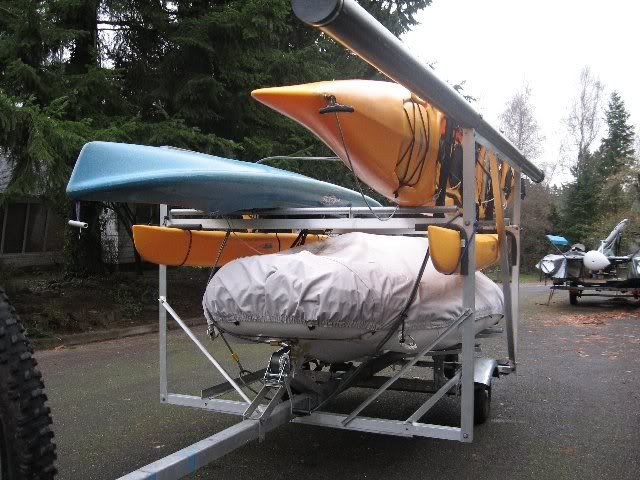 Rear view with the zodiac at the bottom. I installed 2 keel rollers and 4 wide flaot rollers (same as for the kayaks - see below) so that I can easily winch the zodiac on the trailer:
Detail of the conveyor belt rollers. I used 3 rollers front and aft across the entire width of the trailer so that I can load all kayaks by myself. The rollers come from a discarded conveyor belt I found in a junk store: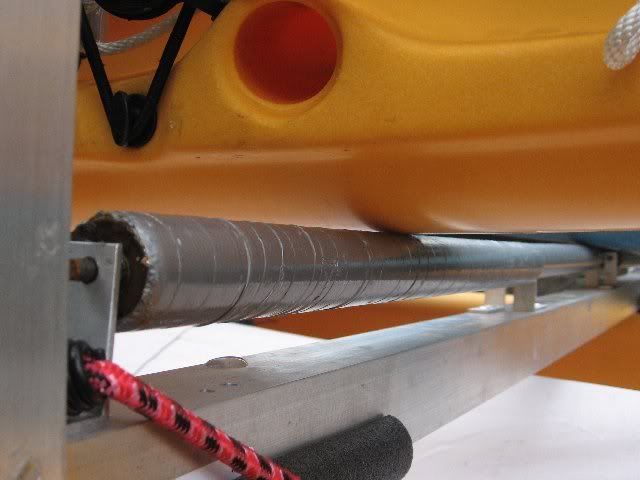 The bike carrier with the trailer attached. The bike support can tilt down to allow access to the hatch:
I still need to figure out how to carry the amas and akas (the current system is not secure). I'll probably rig some 1/2 moon cradles on the outside of the frame so that when I get a couple of other AIs for my wife and son, we can carry them all. Just can't wait!