I have great news! The functional test worked without a problem! Please see the sequence of photos:
- Just after I intentionally capsized her.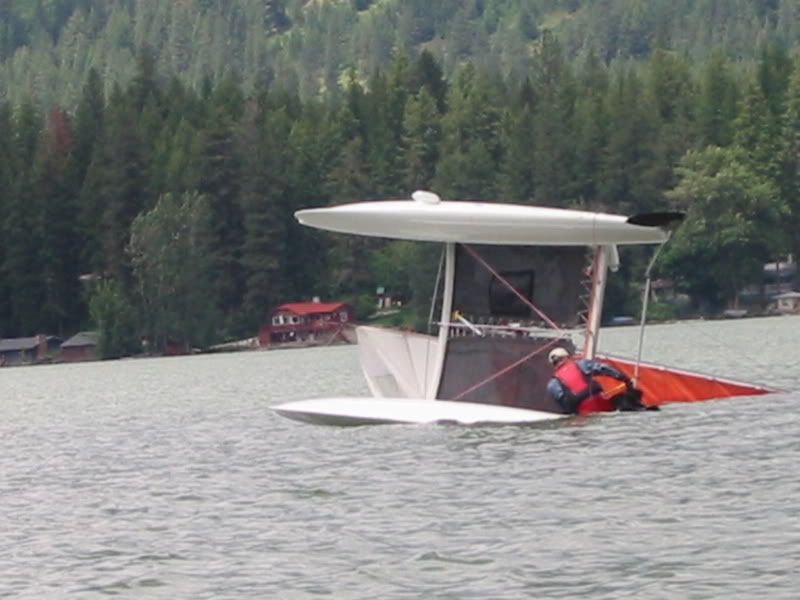 - I have un-hooked the righting line and thrown it over the upper hull.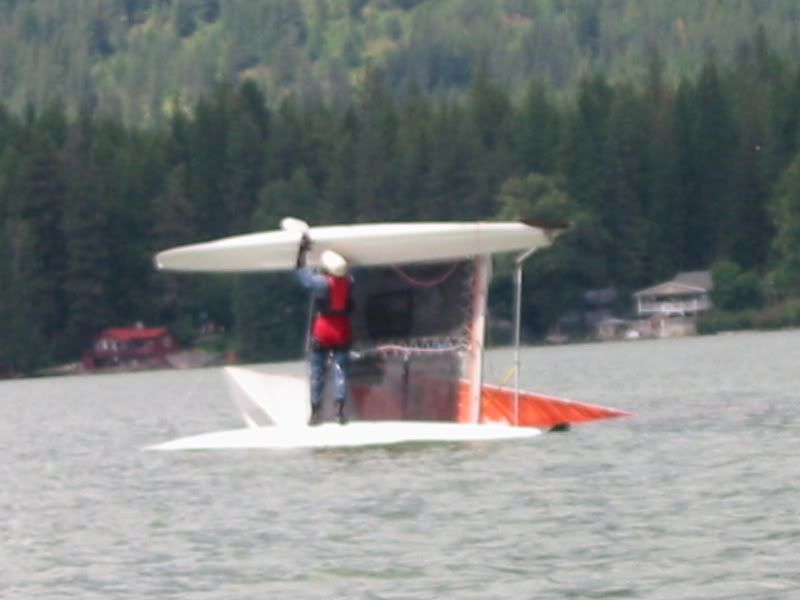 - I have pulled the righting bag from tramp pocket, and clipped it to righting line. Next, I fill the bag. The bag lip does not collapse and spill water like before. Note my left hand on the ratchet block line.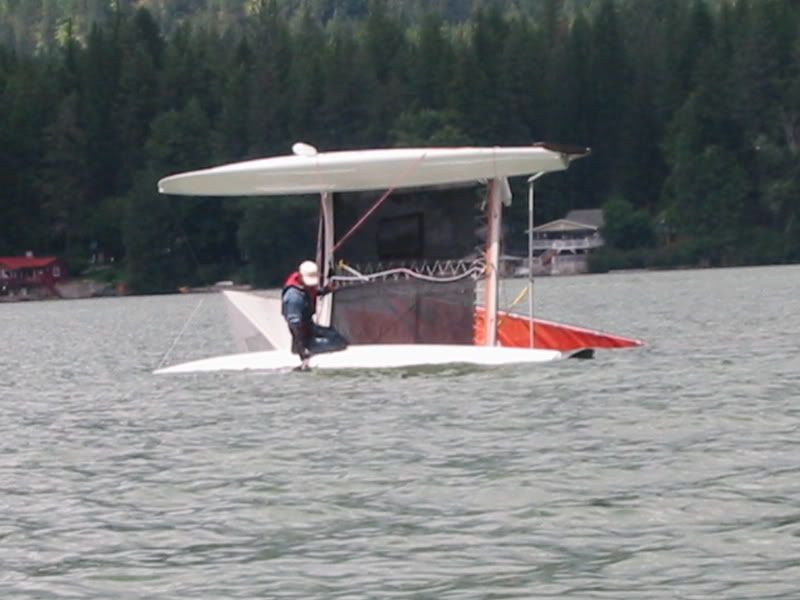 - The bag is full, the line is over my shoulder, and I am ready to push out.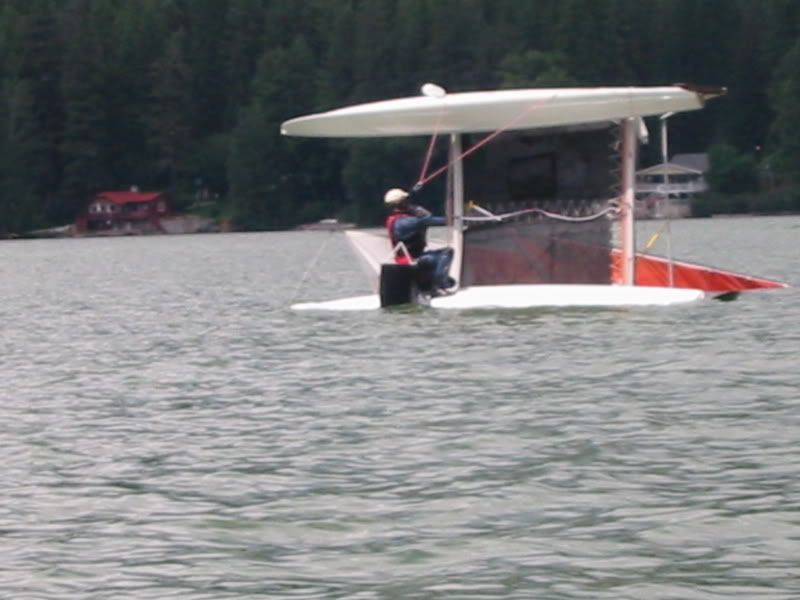 - The counter-weight in effect, mast is out of the water and moving up.
- The Mast is gaining momentum.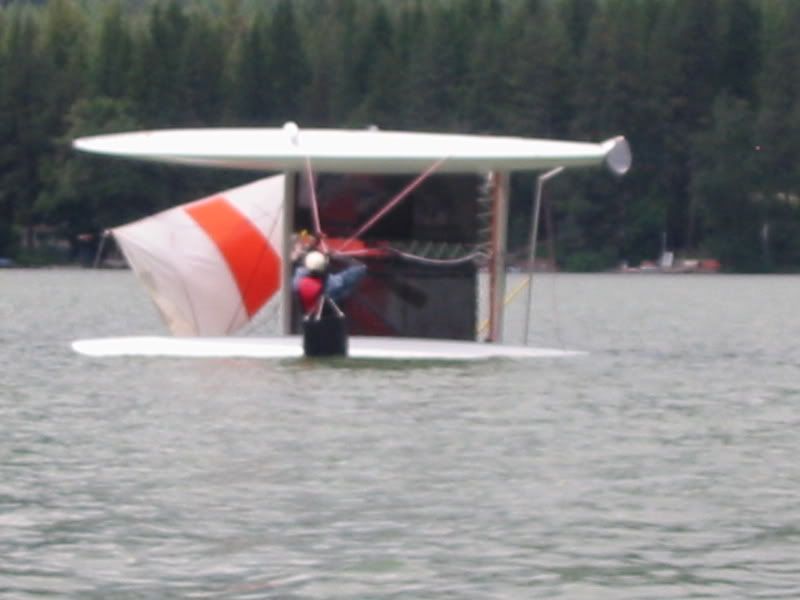 - My cat is back on her feet. As the hull came down, I moved to the dolphin striker to prevent over-rotation. Note that my starboard-side bungee clip gave way and let my portside trapline fly.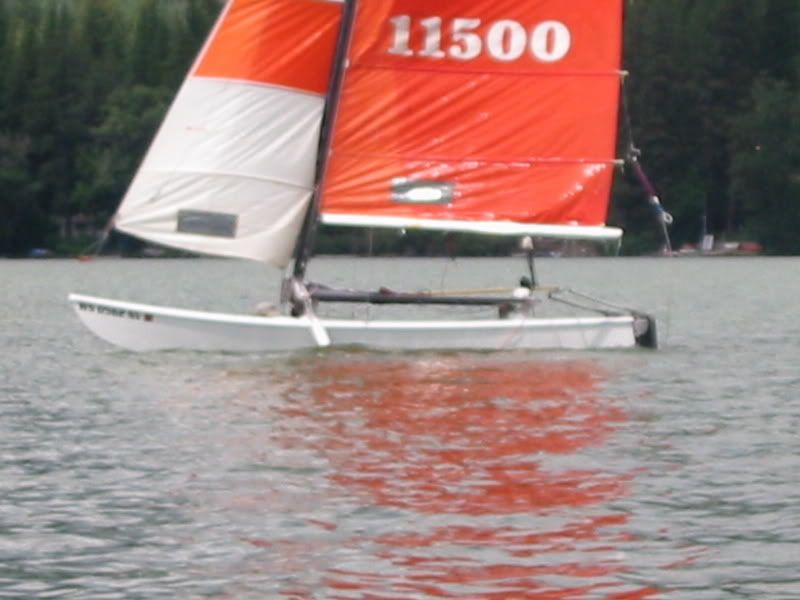 - My bag works and I declare victory!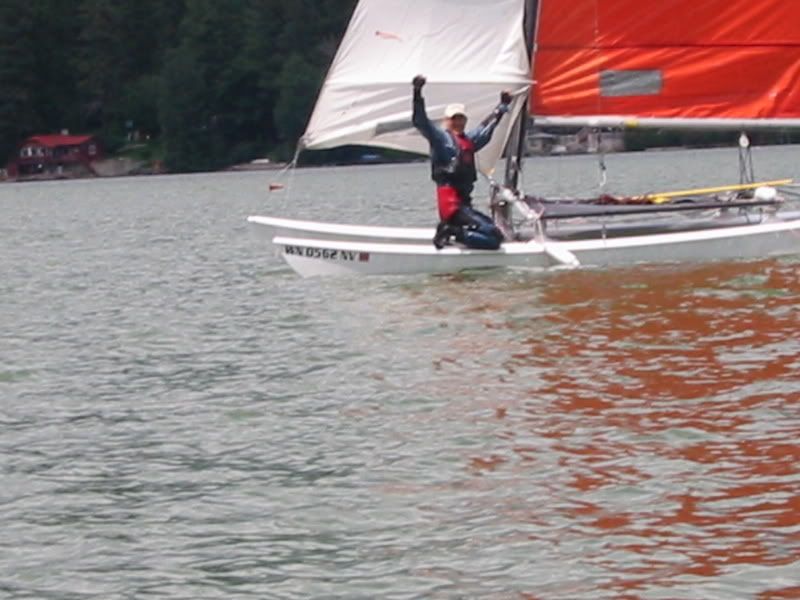 - I back at the house. I have no more trepidation about sailing hard and needing someone there to lift the mast for me. My thanks to my wife for her patience while I futzed around.